buywithconfidence.gov.uk Devon and Somerset Trading Standards Approved
buywithconfidence.gov.uk
Devon and Somerset Trading Standards Approved
If you find yourself locked out the first thing you need is a calm head at the end of the phone, that's where we come in!
Call us and we can provide a rapid solution for you and your family by gaining entry to your property and if need be replacing any locks to secure your property!
Call for a quote now ( we will beat any national company quote)
Locks - All types of locks repaired, supplied and fitted with most stock carried on the van. We supply British Standard locks to comply with your insurance
Alarms - Wireless intruder Alarms - Protect your Home and possessions with the latest Yale Wireless Alarm Systems - controlled by your smartphone
Suitable for securing your home, shed, conservatory, greenhouse or even your static home or caravan and all come with a two year guarantee
UPVC Specialists
Repairing, replacing or installing the latest and safest locks - We can replace or repair pretty much any door or window lock or install the latest burglar resistant Anti Snap Locks
Call us now on Freephone 07973 834 918
E-mail: info@locksecuresouthwest.co.uk
Call us today: 07973 834 918
Trading Standards Approved
Local family run business
All work fully guaranteed
Yale Door Master Experts
24 Hour Call Out
Experienced and Knowledgeable
Highly Recommended
Fully Insured
Free Home Security Check

WE COVER THE WHOLE OF DEVON
EMERGENCY DOOR OPENING
CALL MATT: 07973 834 918
Locksecure have been in business for 12 years and as a local family run business we know we put you, the customer first.
Trading Standards Approved
Local family run business
All work fully guaranteed
Yale Door Master Experts
24 Hour Call Out
Experienced and Knowledgeable
Highly Recommended
Fully Insured
Free Home Security Check
Locks - All types of locks repaired, supplied and fitted with most stock carried on the van. We supply British Standard locks to comply with your 1C3238
Alarms - Wireless intruder Alarms - Protect your Home and possessions with the latest Yale Wireless Alarm Systems - controlled by your smartphone
Suitable for securing your home, shed, conservatory, greenhouse or even your static home or caravan and all come with a two year guarantee
UPVC Specialists
Repairing, replacing or installing the latest and safest locks - We can replace or repair pretty much any door or window lock or install the latest burglar resistant Anti Snap Locks
24 Hour Locksmith Call Out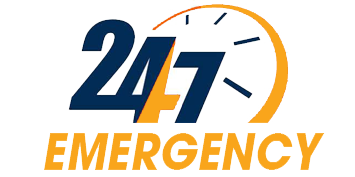 Call Matt on:
07973 834 918
24 Hour Locksmith Call Out